HR system that generated 40% growth in employee count within 12 months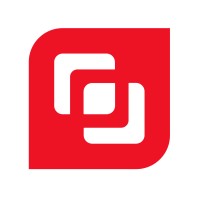 About the client:
AlgoMetric is a software development & IT consulting company that uses proven business process know-how, full consultancy cycle, agile development and transparent communication to deliver highly effective & scalable custom-made software solutions.
Company website – https://algometric.net.
Company details:
IT Consulting & Software Development, Serbia (headquarters)
Clients – worldwide, 7-figure revenue
Challenge:
Improving and optimising HR processes that relied solely on referrals, posts on job portals and direct involvement from company founders.
Need to build an HR system that required hiring an internal HR manager, CRM database to collect all candidates and their info in one place with improved digital presence of the founder`s personal LinkedIn profiles and official company page.
Solution:
Helped founders raise awareness for an integrated HR system to support employee and client growth.
Founders hired an internal HR manager while we used LinkedIn (updating founder`s personal profiles & LinkedIn Recruiter) and FB groups to source new candidates.
Used HubSpot as a CRM solution to collect all candidates' information and LinkedIn & email communication in one place.
Impact On Company Growth:
12 months later, the employee count grew by 40% compared to the count we found when collaboration started.
More importantly, an optimised HR system and internal HR manager who continues to improve it supports sustainable growth.
Point of contact:
Danijela Pavlovic, AlgoMetric co-founder, danijela.pavlovic@algometric.net